Posted by Admin on 16th Apr 2021
Solar CCTV solutions for off-grid locationsVersatile 4G & WiFi solar stations from VIP Vision
Install surveillance at locations you may previously have thought impossible with VIP Vision Solar CCTV Systems. These self-sufficient solar stations are perfect for providing security to areas without power infrastructure, such as construction sites and remote areas.
Site Security - Temporary, self-sustained CCTV for construction
Road Safety -Lighting and CCTV coverage for remote roads
Mini PTZ - Amazing pan-tilt-zoom coverage & functionality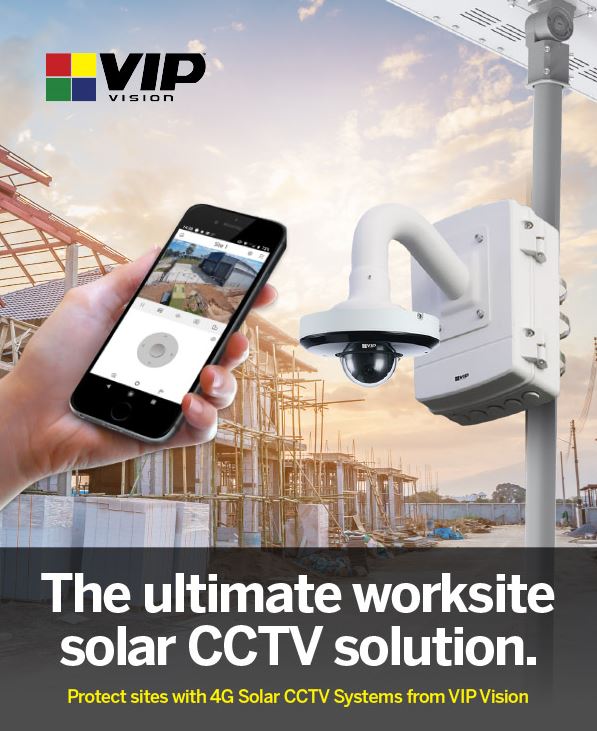 High detail at long distance with optical zoom
The camera can be remotely adjusted from wide angle view to a narrower view to see enhanced image detail when required.
Unzoomed, the camera has a wide 97° field of view. At 4x lossless optical zoom, the camera has a narrow 32° field of view, but greater image detail.